Specializing in all aspects of entertainment production, Never Dull Productions is equally at home in the film, television, video, publishing, theatre and special events worlds.
Since its formation in 1997, in addition to projects under its own banner, the company has collaborated with ESPN, the International Paralympic Committee, the United States Olympic Committee, BBC Sports, ScribbleLive, Nielsen Media, NTB Media, Actors' Equity Association, VP+C Partners, The Theatre Museum of New York, Advanstar Communications, VSA, BudSports, Creative Planet, Cahners, St. Martin's Press, National Cinema Network, View Publishing, Doubleday Books, 40 Carets, Inc., Project Marketing, Music4Movies and the Delaware Bankers Association, among others.
CHRIS KOSELUK
Prior to cofounding Never Dull Productions, partner Chris Koseluk began his involvement with the entertainment industry as a Story Editor for Howard International Film Group. Here, he oversaw the development of five feature films -- including "Pretty Kill," starring David Birney and Yaphet Kotto, and "The Blue Monkey," with Steve Railsback and Susan Anspach. Mr. Koseluk then joined the staff of American Film Magazine in 1991, where he coordinated all editorial research, in addition to becoming a contributing writer.
In the Fall of 1997, he left his position as Research Editor with The Hollywood Reporter, Special Issues to devote his time to Never Dull Productions.
He is a graduate of Rutgers University with a B.A. in Communications.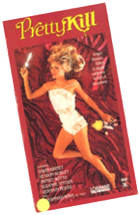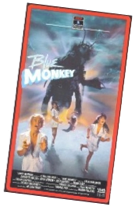 CYNTHIA MULKERN
Prior to cofounding Never Dull Productions, partner Cynthia Mulkern performed, directed and choreographed in New York, Los Angeles, and at several regional and summer theatres. She worked on both coasts with Videosyncrasy, Inc., producing, writing and directing commercials, corporate videos and stage productions for clients such as Nabisco and at theaters such as the Ensemble Studio Theatre.
Ms. Mulkern has also produced, written and directed commercial, corporate, theatrical and live event productions for the USIA, the Miami Theatre of the Performing Arts, WVUM Radio, WPBT TV and the National Society to Prevent Blindness (also serving as Executive Director for South Florida). She was the Managing Editor of Point of View magazine, and has taught both acting and dance at the college level.
A member of Actors Equity Association, Ms. Mulkern holds a B.F.A. in theatre, film and television from the University of Miami.